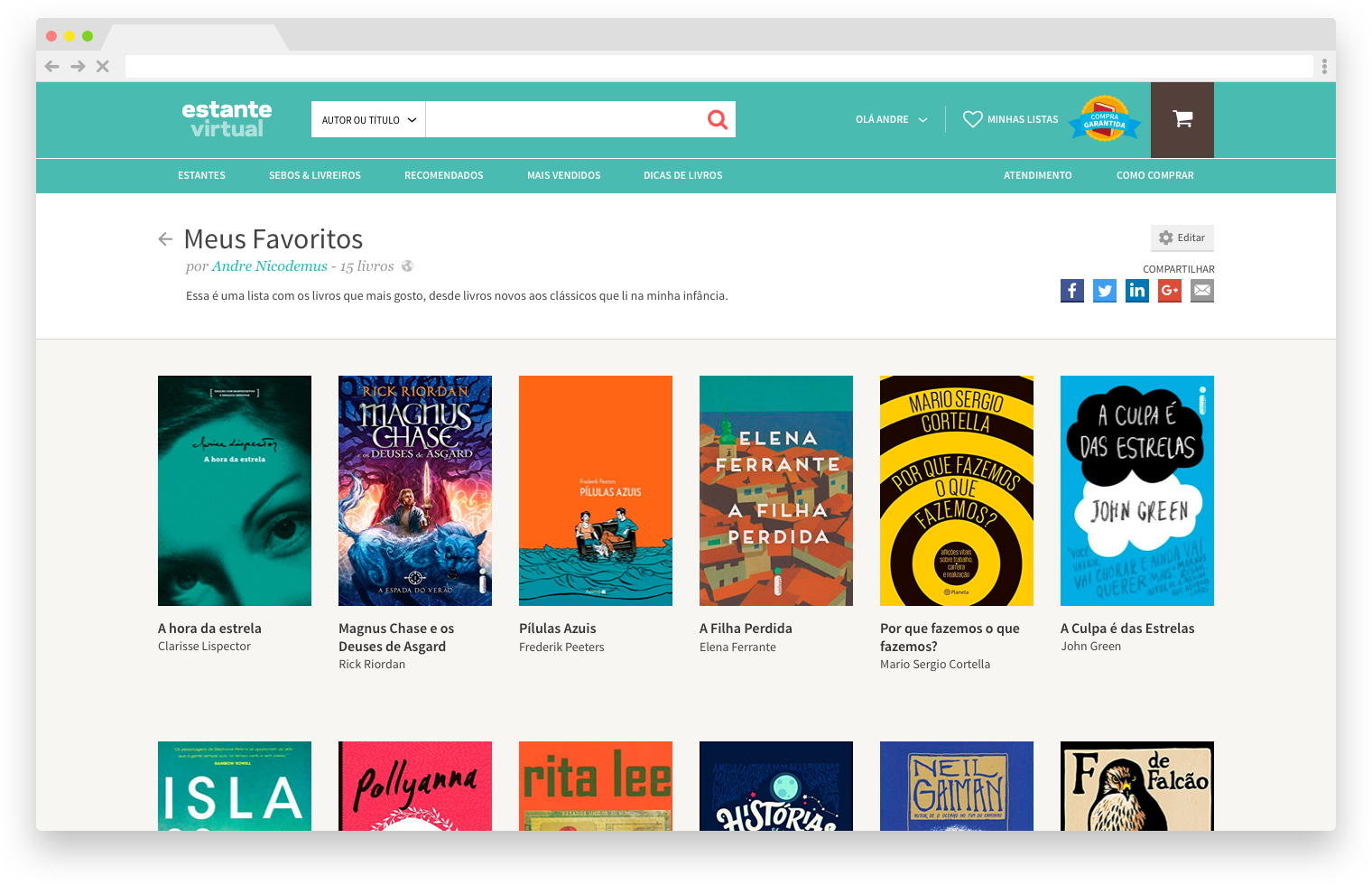 The project
This project's kickoff was the joining of a marketing strategy opportunity and the need to attenuate a usability and business model struggle, based on our personas. On one hand, the upcoming college semester presented a nice opportunity to introduce a feature that enables teachers, students, and institutions to create collections – also known as listas in Portuguese – of required books. On the other hand, book lovers and buyers would now be able to create as many collections as they want pinning the actual book and not a specific copy of it. 
My role
As the UX/Product Designer, I was responsible for defining the information that would be provided to the clients alongside the support and technology agents, structuring the presentation of this data, generating the layouts, and defining the KRs and how to validate them.
Duration
This project took place between May and July 2017.

The sketches
After the background research and benchmarking, a quick process including people from product, design, and development led to the definition of prioritized features and very simple wireframes.

MVP features
Excerpts from the mobile prototype. All the interactions were recorded directly on InVision's viewer.
Add book to a collection
View all collections from a user
Open collection
Second release features
Excerpts from the mobile prototype. All the interactions were recorded directly on InVision's viewer.
Edit or remove a collection
Create a new collection from the collections index
Responsive design details
One of the project's requirements was that all of the features fully work on both mobile devices and desktops. So the layouts were designed to adjust nicely through various screen resolutions.
Recording from the actual product after implementation.
Delivering and tweaking
After a public release with low investment in advertising, we noticed that the usage of the functionality was not optimal. Many users accessed their collections index, but only a few of them opened the collections themselves. Besides that, few books were added to the lists.
Based on that information, we decided to focus on implementing specific improvements. These included adding an on-page step-by-step guide for new users and incorporating a call-to-action button that directs users to create their own collection page. The call-to-action button was placed on the footers of other users' collections.